My own GS!
[På svenska]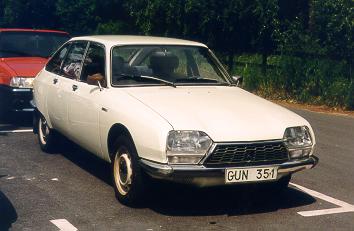 Citroën GS 1220 Club 1973

In the spring of 1997 I got hold of a Citroën GS Club -73 via an advertisement in the local daily press. Considering its age the car was in very good condition, however, the suspension had been allowed to run down, making a rather hard ride. The car had had only a single owner, a (now) elderly lady who couldn't affort to keep it.

Well, after having taken care of the suspension at the Swedish Citroën Club's "fill-em-up" gathering nearby to return it to its former glory, and having given the paintwork a run-over with rubbing, polish and wax, the car looks quite nice and runs like dream. 100000 km of careful driving makes it a very pleasureble ride.

What's left? Well, there's a major rust attack on the right-hand side, some deep (and also rusty) scratches in the paintwork, and rusty rear view mirrors. The wheels could also do with a coat of paint, and really one should replace the cam belts, and ...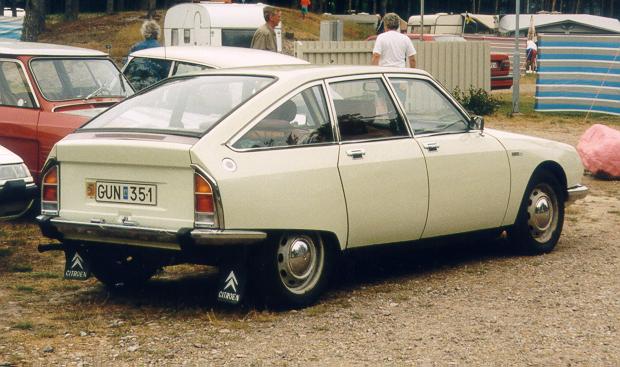 The GS at a Citroën Rally in 1997
---
To the GS page.