"Helena"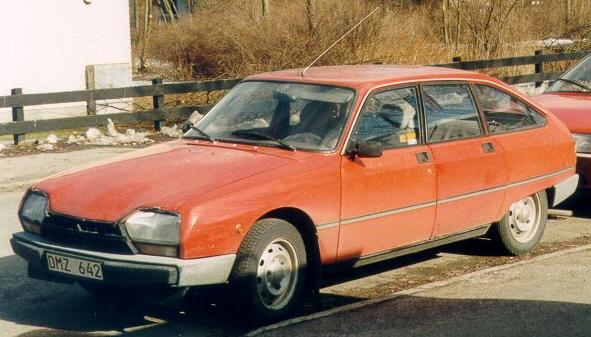 1984 GSA Spécial
This is the car I own at the moment. I've had it since October 1995. You can tell it's a Spécial by the design of the rear-view mirrors and the fact that there are no real hub caps. The side blinkers on the front wings show that it's one of the later models (at least in Sweden). The picture was taken in the university town of Lund in the spring of 1996.
Like other GSA's, Helena has a 1299cc engine, which outputs a maximum of 65 hp (47 kW DIN), and a 5-speed gearbox.
---
Back to the GSA home page.