Ricard's synthesizer page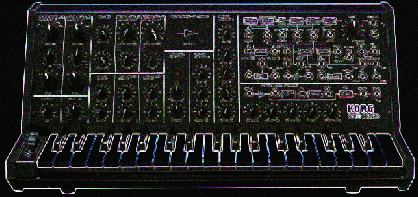 On these pages I'll be collecting some odds and ends when it comes to analog and other older synthesizers. For instance, check out my very own analog synthesizers. Or, take a look at my page of not-so-usual synths.

Many years ago, I designed a MIDI retrofit for the Korg Polysix. It's now available as a kit from Johannes Hausensteiner who's also taken the opportunity to add some new features to the design. You'll find more about it here.


Another one of my small projects was a small upgrade to the Cheetah MS-6 synth. Read all about it! Now also including the schematics, in two versions.

Although I most enjoy working with older machines, I can't resist some of the newer ones. And I can't resist trying to improve them either. Read about my attempts to improve the Clavia Nordlead 2 keyboard by weighting it down.

Some cool software synthesizer hacks.

Apart from synthesizers, I have a facination for drum machines. When wanting to sync my Soundmaster SR-88 drum machine to my sequencer, I came up with this simple modification.

Back to my home page.